All the time we get phone calls from people that are do-it-yourselfers that enjoy doing several projects around their home. With YouTube On The Rise and all of the information that's out there it's a do-it-yourselfers dreamland.

Or is it?

The truth is with there being a lot of information there is the opportunity for information to be misconstrued or incorrect. Other than just being information that is incorrect it could also just be information that is not completely whole or missing important steps in the process that created better outcome.

What are the questions that we have been asked time and again is what special preparations need to be made before resurfacing a concrete deck around a pool?

The very basic truth to anything in a project is cleanliness is Next to Godliness.

Preparing the concrete pool decking around a swimming pool is absolutely essential in the final outcome. In fact if you've ever watched a painter work they usually spend more time taking off and doing prep work than what the actual job takes time to do.

Keep that in mind as you prepare your pool decking for a refinishing. When refinishing we suggest that you take a very good look in inventory of the condition of the concrete. If the condition of the concrete has elapsed its lifetime you may want to consider not refinishing and completely tearing out and replacing.

Again however if you are a do-it- yourself-er and have a concrete deck that just simply needs a resurfacing cleaning it with a power washer is your first step.

By cleaning off any flaking or any old surfacing corrosion you prepare a surface that is completely clean and clear. This will give the resurfacing agents the ability to adhere with more longevity. Ideally creating a longer finish that you will have less maintenance to do.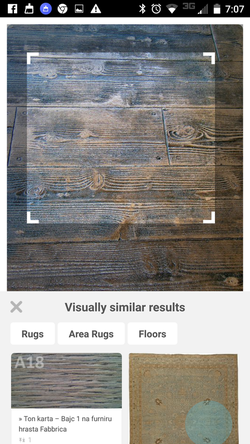 So again to recap make sure that cleaning is a priority. In some cases using types of brushes to clear off any flaking or debris areas would be a very good idea.


The other consideration is to consider the type of textured you're dealing with. In this particular case I've attached a photograph of some beautiful natural wood concrete stamp surface around a pool in San Antonio.


By just looking at it it looks exactly like what. The concrete stamp has created small grooves that need to be cleaned extremely well with a power washer. If you had a regular concrete surface that was smooth this preparation could be much quicker and more efficient.


Consider the type of concrete deck that you have and consider your cleaning time to be more with things that have depth and texture like this attached picture.


Aside from the preparation and cleaning that must be done when you get ready to prepare the re-taining agent or a top coat clear coat you must make sure you apply it evenly. If it is not applied evenly you will have a completely different look that you might not be happy with. After you have cleaned your surface typically most people apply another coat of stain just like if you had a house that was good and needed to be re-stained or repainted.


By taking the necessary steps you will end up with what you want. Do-it-yourself-ers have done a great job at giving excellent information. However, it is important that if you're looking for a particular look or feel for a pool deck stain or refinishing talking to a professional is always the best advice that I can give.

A professional pool decking contractor can give you the exact finish that you love and desire from acrylic lace and stamp pattern, textured surfaces, new pool deck construction with pavers and stone, slate, flagstone decking, kool deck, cantera stone, marbella stone, travertine stone, flagstone, slate, textured slate.

San Antonio is full of qualified individuals that know exactly what they're doing. If you have any questions feel free to reach out to me here directly and I would be happy to give you some advice as well as